I have not one, but TWO book reviews for you tonight. In between multiple coats of paint this weekend I got two books finished. I'll tell you right now that I think I was high from the paint fumes since I wasn't smart enough to you know,
crack a window
, so my comprehension of the books may be skewed. I think.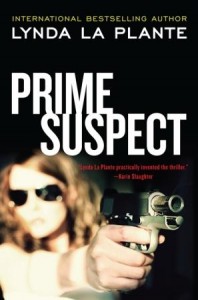 The moment Jane Tennison takes over Scotland Yard's investigation into the death of sex worker Della Mornay, two grim facts become immediately clear to her. First, that the constabulary's old boy club is determined to hinder, harass, and undermine the new female Detective Chief Inspector at every turn. And second, that their murder victim isn't Della Mornay. Now the police are a step behind, and a madman is loose on the streets of London. To apprehend the criminal stalking women through the city's shadows, Tennison will have to steel herself against the hostility of her fellow officers and conceal her own mounting obsession with breaking through the glass ceiling of the station house—even as department politics, a crumbling relationship, and a wickedly elusive prime suspect threaten her very existence.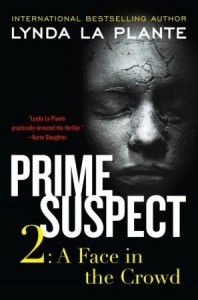 The coroner's report identifies the body as young, black, female, and impossibly anonymous. Yet one thing is clear to Detective Chief Inspector Jane Tennison about the latest victim discovered in one of London's poorest districts—that news of her murder will tear apart a city already crackling with racial tensions, hurling Scotland Yard and Tennison herself into a maelstrom of shocking accusations and sudden, wrenching violence. Even as London's brutal killer remains at large, Tennison remains locked in a struggle to overcome her station house's brutal chauvinism and insidious politicking. And as the department's deeply rooted racism rears its head to overshadow every facet of her new investigation, the trail of her prime suspect is growing colder. Worse, when the details of the beleaguered detective's stormy personal life explode across the headlines of London's sleaziest tabloids, Tennison's already frenzied determination to bring the killer to justice will be catapulted into obsession—one that could send her spiraling over the edge.
I am working on the third book in this series right now because one thing I can tell you right off the bat is that these books are catchy. You are hooked into them right away and the writing is gripping. The only complaint I can really say is that I really struggled with some of the British slang used in the books. Admittedly, it might just be my skills as a reader but I have a hard time reading through it and find myself re-reading some passages and trying to decipher the meaning of it. So.. you may have no problem with this.
The characters are... interesting. As a woman I want to root for Jane because she's rocking her vagina but also working her way up the ranks with brains, talent and skill in regards to her job so you automatically cheer for that. What I don't like is how she is almost.. stereotyped? Look at most crime shows where you have a woman in charge and what qualities do they have or lack? Usually they are ballsy, mouthy, maybe less empathetic than most women, sometimes oblivious to anything outside of what she's focused on, etc. All of these traits characterize Jane but at the end of the day- she is a damn good officer and her fellow police officers reluctantly realize that.
I kept trying to guess the outcome of both books and every time I thought I figured something out ahead of the characters... I was wrong. But I really like how the author changed up the story just a little bit and added so much to the story with very little effort.
I highly recommend these books because they are really great for suspense and the thriller aspect. It's like reading an episode of Law & Order. To see what other bloggers are saying about these books, check it out
HERE
. Lynda LaPlante also has
her own website
which I recommend.