Here's a book that makes you say... "hmmmmm".
Perfect - Rachel Joyce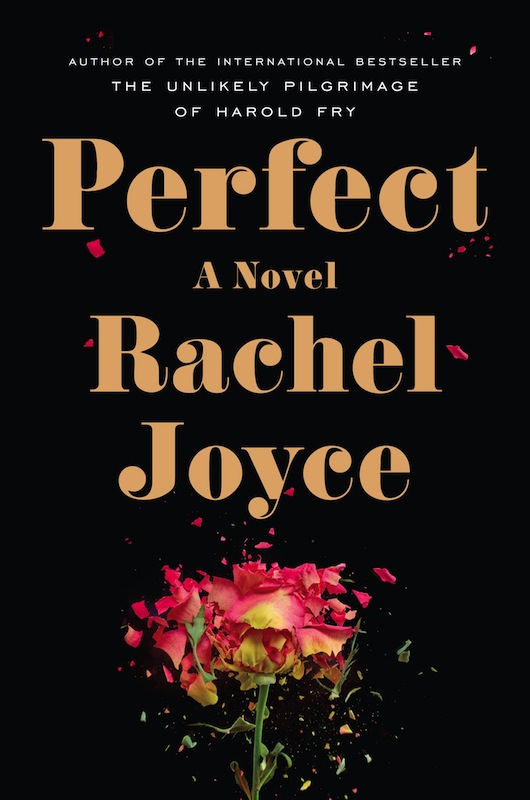 A spellbinding novel that will resonate with readers of Mark Haddon, Louise Erdrich, and John Irving, Perfect tells the story of a young boy who is thrown into the murky, difficult realities of the adult world with far-reaching consequences.
Byron Hemmings wakes to a morning that looks like any other: his school uniform draped over his wooden desk chair, his sister arguing over the breakfast cereal, the click of his mother's heels as she crosses the kitchen. But when the three of them leave home, driving into a dense summer fog, the morning takes an unmistakable turn. In one terrible moment, something happens, something completely unexpected and at odds with life as Byron understands it. While his mother seems not to have noticed, eleven-year-old Byron understands that from now on nothing can be the same.
What happened and who is to blame? Over the days and weeks that follow, Byron's perfect world is shattered. Unable to trust his parents, he confides in his best friend, James, and together they concoct a plan. . . .
As she did in her debut, The Unlikely Pilgrimage of Harold Fry, Rachel Joyce has imagined bewitching characters who find their ordinary lives unexpectedly thrown into chaos, who learn that there are times when children must become parents to their parents, and who discover that in confronting the hard truths about their pasts, they will forge unexpected relationships that have profound and surprising impacts. Brimming with love, forgiveness, and redemption, Perfect will cement Rachel Joyce's reputation as one of fiction's brightest talents.
I'm going to put this up there with one of the strangest books I've ever read. Normally I write my review right after I finish a book while things are still fresh in my mind, but I had to wait on this one. Mostly because I was left with what I would assume is a question mark on my face.
Let's give you the quick and dirty. It starts in 1972, England. Byron and his friend James worry about a news report saying that in order to fix time essentially, they are adding two seconds to one day, one time. These highly intelligent boys fret about this and all of a sudden- Byron believes he sees this two seconds. But in the course of this two seconds, just as he worried something would happen, something does happen. An accident that propels all of the characters into chaos. Byron is worried for his mother, his father is clueless, his mother has buried secrets and combine that with the accident she's off in la-la land, and James? James is kind of a peculiar person.
The book flip flops between the past and the present. The present being James, not coping well with life and his obvious OCD, among other issues. He had been institutionalized for years and it's heart breaking to know what institutions in the 70's and 80's were like and then to read about what his life is like now, it terrible.
And every body's lives are all connected because of two seconds. That's all that it takes.
Overall, the book is strange. You feel for characters, the story pulls at you and you won't be able to put it down. You suspect the ending, but the author goes a different route and it's fitting. It's not what you would expect but in the end, it's what was needed. Some of the dialogue is a bit strange, and there is some French thrown in there so I'll be honest- I have no idea what I read for sentences in some paragraphs, but it's OK. It's not to the point where you don't know what's going on, it's just strange that it's included.
But man- the mother? Wow. I can't really tell you what happens because that basically ruins the second half of the book for you, but damn. I felt kind of terrible for her. It kind of makes you think if she had remained blissfully unaware- what would have happened? You just don't know.
I do suggest you read it only because I found it to be so odd that you end up liking it. Definitely different from what I would normally read, but in a good way. It's not the type of book I would gush about and recommend and buy randomly for people. But it's the kind of book that keeps you thinking about long afterwards.
If YOU want to win a copy (US/Canada only), leave me a comment on this post! I'll draw a winner on Friday, January 3. Please be sure to have your email in the comment so I can contact you easily. Good luck!!